Pursuing Spirit-Powered Character and Service
Perhaps now more than ever there stands a need for mature prayer-based disciples who are prepared and equipped. Will you stand and be counted today? This is a 6:3 Disciple!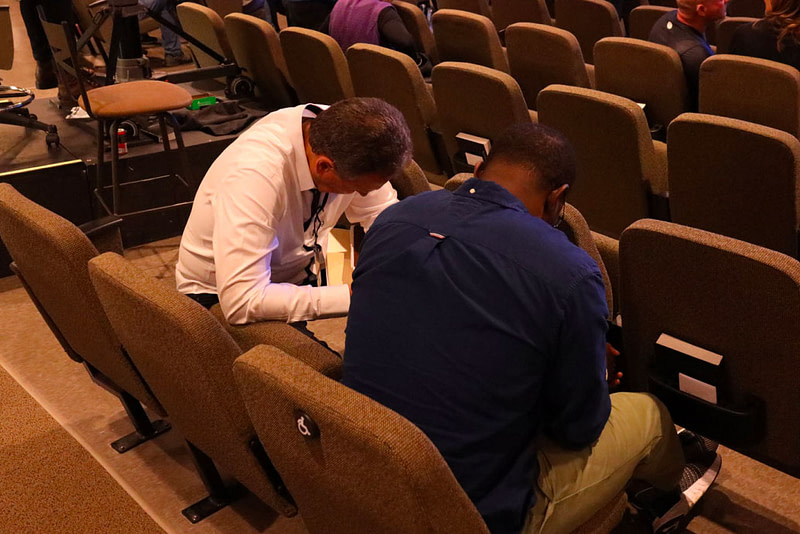 To partner with God our Father to cultivate and multiply praying disciples who are pursuing authentic Christ-like character, developing Christ-centered wisdom, and are committed to Spirit-powered service.
Not "Laymen", Holy Ministers!
We are all set apart to God for official, kingdom-oriented service. These are six markers of the first 6:3 disciples.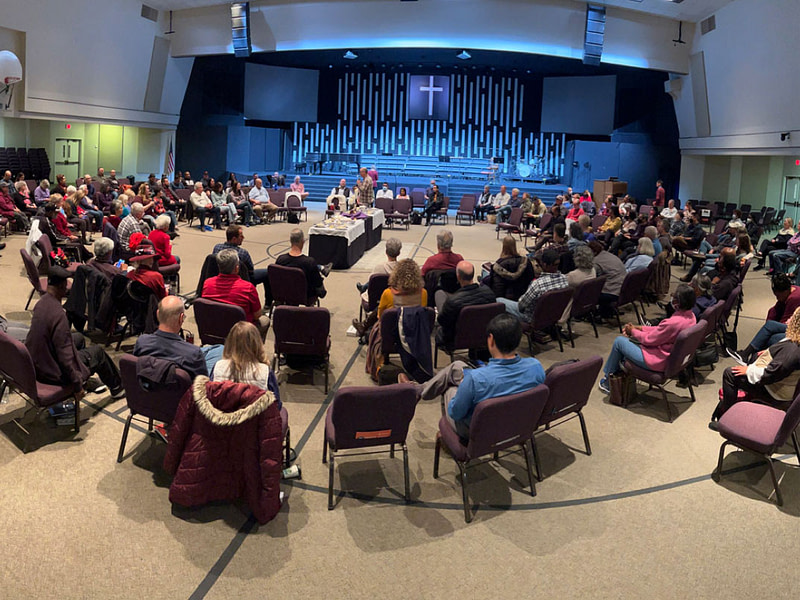 We provide resources to equip the church to make and multiply disciples that are marked by an extraordinary commitment to prayer.
We also help Christians grow and mature in their faith by providing a proven path of transformation that emphasizes character development, solidifies their God-given identity and purpose, and trains them to faithfully serve through the wisdom and empowerment of the Holy Spirit.
Jesus made the mission of the church clear when He declared, "Go and make disciples of all nations." Yet according to recent research, a majority of church goers in North America are not engaged in any form of a discipling community. Additionally, only 10% of 18-29 year old adults would be considered as resilient disciples.
In the face of what could be considered a discipleship crisis, there stands a great opportunity to return to the design of discipleship that Jesus already established for His followers. We call it "prayer-based discipleship" which emphasizes intimacy with Christ that leads to Spirit-produced fruitfullness for the sake of building up the church and demonstrating the kingdom of God.
Perhaps now more than ever there stands a need for mature disciples who are prepared and equipped to take up the mantel of Jesus' mission, to partner with praying pastors in order to reach the nations with the gospel towards the completion of the great commission.
Three Main Distinctives of a 6:3 Disciple
Favorable overall quality of personal character lived out in one's life, and recognized by other people. (Philippians 2:14-16)
Character that is marked by submission to the Holy Spirit, and personal ministry that reflect His power. (Galatians 5:22-23)
The ability to apply biblical truth to life situations such as judicious decision making and prudent choices. (James 3:17-18)
The 6:3 Discipleship is a ministry of Strategic Renewal that serves, as a para-Church ministry, the "lay-side" of the local church.
We are characterized by an extraordinary commitment to the priority of prayer. In all we do, we underline the Scripture's emphasis on healthy local-church, the sufficiency of the Holy Spirit, and the pursuit of cultural transformation.
The 6:3 Discipleship stands in the tradition of historic evangelical confession. While we believe it is vital that the pastors/elders of each of the churches we partner with determine where they stand on doctrines of secondary importance, we do wish to make known our convictions on the following eight core doctrines:
The Bible
The Bible is God's word to all humanity. Human writers penned it under the supernatural authorship of the Holy Spirit. It is the supreme source of truth for Christian beliefs and living. Because God has inspired it, it is truth without any mixture of error in the original manuscripts. Psalm 12:6, 119:105,160; Proverbs 30:5; II Timothy 1:13, 3:16; II Peter 1:20,21.
God
God is the Creator and Ruler of the universe. He has eternally existed in three persons: the Father, the Son, and the Holy Spirit. These three are co-equal and are one God. Genesis 1:1,26-27; 3:22; Psalm 90:2; Matthew 28:19; II Corinthians 13:14; I Peter 1:2.
Humanity
Human beings are made in the spiritual image of God, to be like Him in character. Humanity is the supreme expression of God's physical creation. Although with potential for good, humans are all marred by sin, a predilection for disobedience toward God in all things. This predisposition to sin separates us from God and condemns us. Genesis 1:27; Psalm 8:3-6; Isaiah 53:6a, 59:1-2; Romans 3:23.
Eternity
Humanity was created to exist forever. Humans will either exist eternally separated from God because of sin, or in union with God through His forgiveness and salvation in Jesus Christ. To be eternally separated from God is Hell. To be eternally in union with Him is "eternal life" or Heaven. Heaven and Hell are distinct places of eternal existence. Matthew 1:8, 2:44, 46; John 2:25, 3:16, 5:11-13; Romans 6:23; Revelation 20:15.
Jesus Christ
Jesus Christ is the Son of God. He is co-equal with the Father. Jesus entered human history through the virgin birth and lived a sinless human life. He offered Himself as the perfect, substitutionary sacrifice for the sins of all people by dying on a cross. He rose from the dead after three days to demonstrate His power over sin and death and that God's message of forgiveness in Jesus is true. He ascended to Heaven's glory and will return again to earth to consummate the fullness of his reign as King of Kings, and Lord of Lords. Isaiah 9:6; Matthew 1:22-23; John 1:1-5, 14:10-30; Acts 1:9-11; I Corinthians 15:3-4; Romans 1:3-4; I Timothy 6:14-15; Titus 2:13; Hebrews 4:14-15.
Salvation
Salvation is a gift from God to humanity. It is by His initiative and work alone that humans receive forgiveness for sin and admission to Heaven. Salvation can never be earned by self-effort, but is given and sustained by the grace of God. Only by trusting in Jesus Christ as God's means of forgiveness can we be saved from sin's condemnation and penalty in Hell. "Eternal life," then, begins the moment one receives Jesus Christ by faith. John 1:12, 10:29, 14:6; Romans 5:1, 6:23; Galatians 3:26; Ephesians 2:8-9; Titus 3:5; II Timothy 1:12; Hebrews 7:25; 10:10, 14; I Peter 1:3-5.
The Holy Spirit
The Holy Spirit is equal with the Father and the Son as God. The Spirit is present in the world to restrain sin, advance God's will, and to make people aware of their need for Jesus Christ. The Spirit also resides in every Christian from the moment of salvation. The Spirit provides the Christian with understanding of spiritual truth and guidance and power for doing what is right. The faithful Christian seeks to live under The Spirit's control daily. John 14:16, 17, 16:7-13; Acts 1:8; I Corinthians 2:12, 3:16; II Corinthians 3:17; Galatians 5:25; Ephesians 1:13, 5:1.
Join Us for Weekly Prayer
Get to know the 6:3 community during our weekly Facebook LIVE sessions. Monday mornings at 9 AM ET.